treating the person
not the disease
Boulder Acupuncture • Chinese Herbs




Functional Medicine Clinic
In his early 20s he healed himself of a serious chronic illness. He now lives his passion and purpose helping others understand health, find balance, awaken to their full self, and ultimately alleviate their suffering. He uses herbs, acupuncture, functional medicine, and transformation guidance and 21+ years of experience and is in full-time practice in Boulder.
» Digestive Health

» Reversing Autoimmune

» Mental, Emotional, Spiritual Balancing
About Boulder Acupuncture, Chinese Medicine, & Functional Medicine
A Heart-Centered Approach to Healing
Ancient wisdom with cutting-edge science addressing the physical, mental, & emotional to heal the root imbalance.
ACUPUNCTURE
& CUPPING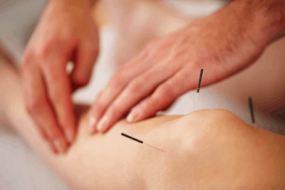 Acupuncture consists of gentle insertion of fine needles into the body at strategic surface points. Acupuncture & cupping therapy are effective, non-invasive treatments that help both psychological & physical health.

CHINESE HERBAL MEDICINE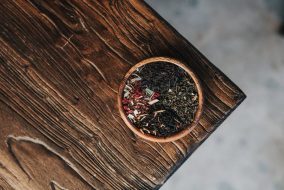 Chinese herbal medicine is the most sophisticated herbal system in the world. After a diagnosis is made via examination of pulse, tongue, and symptoms, an individualized herbal formula is written for your unique situation.
 FUNCTIONAL
MEDICINE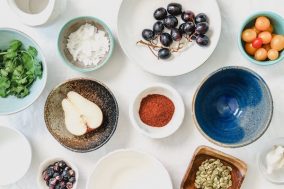 A contemporary alternative to western medicine using lab tests & botanicals, vitamins, minerals, and supplements instead of pharmaceuticals. Like Chinese Medicine, it addresses the real cause and not just the symptom.
TRANSFORMATIONAL
GUIDANCE
This helps you become more present with your whole being. A Heart-centered approach to seeing through our blockages, healing and awakening transformation in consciousness, our life, and ultimately reduces our suffering.
What Kind of Patients's Does Jason See:
Welcome to Open Gate Acupuncture

Testimonials from 150+ patients

I went to see Jason for an issue I was having with my ear, and it was a pleasant surprise that he sort of became my spiritual teacher and has been instrumental in me coming out of a major bout of depression/anxiety. The needles and our weekly talks have helped me calm down my nervous system enough that I'm now successfully coming off of my anti-depressant, Remeron.
—NEELY QUINN
I have been seeing Jason for insomnia, and what a difference he has made! His acupuncture provides an immediate soothing effect that helps me sleep that night and days beyond. The herbs that he has given me help me to relax enough to fall asleep. Jason takes the time each appointment to discuss physical, mental, and spiritual progress. Thanks! Other doctors simply prescribed sedatives, but
—KATHLEEN BURFIELD
Why choose our Boulder acupuncture and functional medicine clinic?
True holistic approach addressing the mind, body, & spirit, integrating Chinese and functional medicine
Experience: 21+ years of full time clinical practice and extensive study in China

Jason understands the healing journey from personal experience from a serious chronic disease in his 20s

Jason gives you the tools to ultimately manage your own health and not rely on treatments