treating the person
not the disease
Boulder Acupuncture • Chinese Herbs




Functional Medicine Clinic
In his early 20s he healed himself of a serious chronic illness. He now lives his passion and purpose helping others understand health, find balance, awaken to their full self, and ultimately alleviate their suffering. He uses herbs, acupuncture, functional medicine, and transformation guidance and 20+ years of experience and is in full-time practice in Boulder.
» Digestive Health

» Reversing Autoimmune

» Mental, Emotional, Spiritual Balancing
About Boulder Acupuncture, Chinese Medicine, & Functional Medicine
A Heart-Centered Approach to Healing
Ancient wisdom with cutting-edge science addressing the physical, mental, & emotional to heal the root imbalance.
ACUPUNCTURE
& CUPPING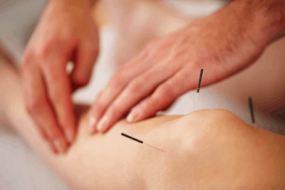 Acupuncture consists of gentle insertion of fine needles into the body at strategic surface points. Acupuncture & cupping therapy are effective, non-invasive treatments that help both psychological & physical health.

CHINESE HERBAL MEDICINE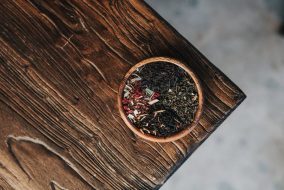 Chinese herbal medicine is the most sophisticated herbal system in the world. After a diagnosis is made via examination of pulse, tongue, and symptoms, an individualized herbal formula is written for your unique situation.
 FUNCTIONAL
MEDICINE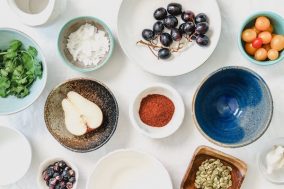 A contemporary alternative to western medicine using lab tests & botanicals, vitamins, minerals, and supplements instead of pharmaceuticals. Like Chinese Medicine, it addresses the real cause and not just the symptom.
TRANSFORMATIONAL
GUIDANCE
This helps you become more present with your whole being. A Heart-centered approach to seeing through our blockages, healing and awakening transformation in consciousness, our life, and ultimately reduces our suffering.
Welcome to Open Gate Acupuncture

Testimonials from 150+ patients

I went to see Jason for an issue I was having with my ear, and it was a pleasant surprise that he sort of became my spiritual teacher and has been instrumental in me coming out of a major bout of depression/anxiety. The needles and our weekly talks have helped me calm down my nervous system enough that I'm now successfully coming off of my anti-depressant, Remeron.
He taught me a different meaning of meditation and how to use it in my life. He taught me about the "second arrow" in Buddhism, which is the feeling or thought you have after experiencing an emotion. For instance, feeling guilty or frustrated about having anxiety about something. I realized I was doing that all the time to myself and Jason helped me realize it was unnecessary and I could just let it go.Honestly, he's helped me love, forgive, and accept myself for maybe the first time in my life. And I've been to a lot of therapists over the last 2 years, so that's saying a lot!Besides that, though, he helped put my shoulder back together, which I was fully planning on having surgery on. And when I've had other tweaks and pains (I'm a rock climber), he's helped them go away quickly.My period has changed for the better since I started seeing him, and I've only been having a fraction of the amount of breast pain I used to have before my period.But most of all, I have a lot of really good days now where I don't have intense anxiety, and I can attribute that very much to Jason's guidance, encouragement, and acupuncture. So thank you for that, Jason. I'd recommend you to anyone.
—NEELY QUINN
I have been seeing Jason for insomnia, and what a difference he has made! His acupuncture provides an immediate soothing effect that helps me sleep that night and days beyond. The herbs that he has given me help me to relax enough to fall asleep. Jason takes the time each appointment to discuss physical, mental, and spiritual progress. Thanks! Other doctors simply prescribed sedatives, but
no pill was strong enough to knock me out. Rather than knocking me out, Jason's herbs allow me to access a place of deep safety and allowance, which is essential to the process of sleep. I call it spiritual medicine, since it is so drastically different from typical pharmaceuticals or even recreational/psychedelic options. The herbs have helped me to feel held by the present moment, not only allowing me to sleep, but expanding into an experience of complete connection with the universe.
—KATHLEEN BURFIELD
Why choose our Boulder acupuncture and functional medicine clinic?
True holistic approach addressing the mind, body, & spirit

Experience: 16+ years of full time clinical practice and extensive study in China

Jason understands the healing journey from personal experience with serious chronic disease in his 20s

Jason gives you the tools to ultimately manage your own health and not rely on treatments